History
The department started with a graduate program in chemical engineering in 1973 at the Seoul Campus. An undergraduate program was added in 1989 when KAIST and KIT merged. KIT had been established as an undergraduate program in 1986. The department heralded a new era at the new Daejeon campus in 1990 with both undergraduate and graduate programs.
With the expansion of the research areas of the faculties in the department into biochemical / biological engineering and nanochemical engineering, the name of the department became the Department of Chemical and Biomolecular Engineering in the beginning of 2002.
Currently, the department has 26 full-time faculty members, 326 undergraduate students, 450 graduate students (October 2020). The number of graduates is 1255 (BS), 1627 (MS) and 1052 (PhD). All of these graduates play key roles in the research and development of major companies, research institutes, and universities.
STUDENT ENROLLMENT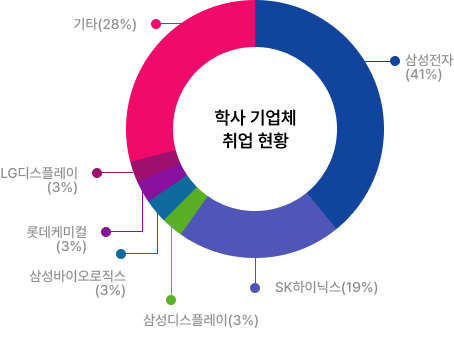 DEGREE AWARDED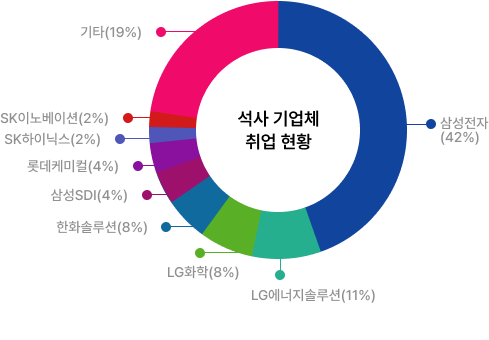 Career Status after Graduation
QS World University Rankings of CBE at KAIST
QS World University Rankings by Subject 2020: Engineering - Chemical.