[CBE Seminar] Dr. Donghun Kim (University of Minnesota) Aug 2, 11:00
관리자

|

2018-07-26 10:37:36

|

7461
안녕하세요,
생명화학공학과에서는 미네소타대학교 김동훈 박사님을 모시고 아래와 같이 세미나를 개최하오니
많은 관심과 참여 부탁드립니다.
Please come and join the seminar. Find the details below.
1. Speaker: Dr. Donghun Kim, University of Minnesota
2. Title: Nanoscale-engineering of Zeolite Crystal Growth for Molecular-sieve membrane separation
3. Date/Time: 11:00~ / Aug 2(Thu), 2018
4. Venue: 2nd Seminar Room(#1501-2), W1-3
5. Abstract: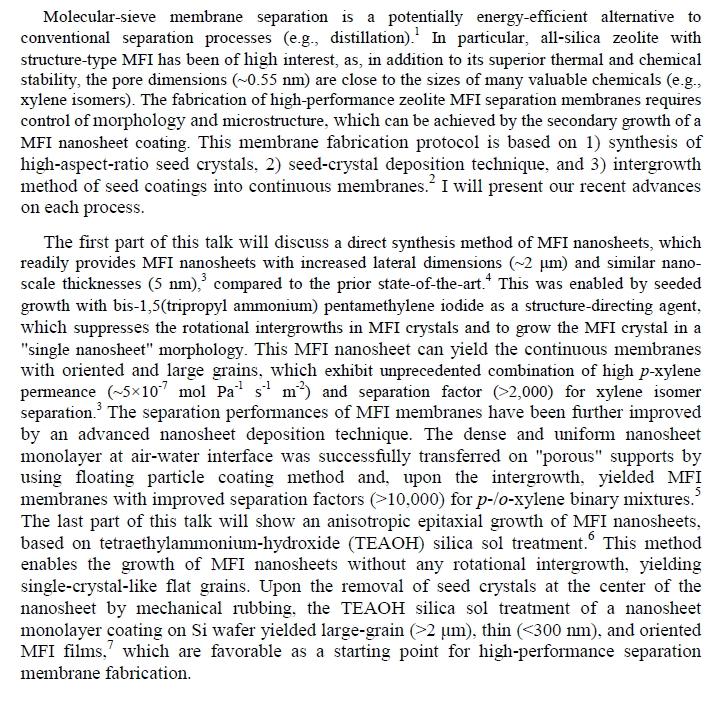 감사합니다.
최시영 드림.